Professional Rubbish Removal Services At Low Prices!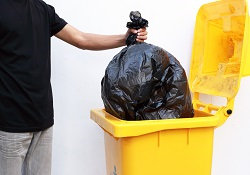 Keep your home free from rubbish, junk and waste without having to get your hands dirty with the help of our top-quality waste clearance services! Our company,
London Rubbish, is one of the top companies in London when it comes to rubbish clearance services,
and our specialists will clear your property in no time at all so that you won't need to worry. Our help is ideal if you need a clear property quickly, or if you don't have the time to get the hard work done yourself, and we've already helped lots of families and individuals with their waste problems. Join the hundreds of people who've already discovered the benefits of our company by calling us on
020 3744 5686
– book right now and save yourself time, hassle and stress!
Friendly Teams with Years of Experience
How are we able to offer such professional and reliable services? It's all thanks to our dedicated and hard-working teams! We ensure that all of our team members have the relevant training and experience needed, so that you can be sure you'll always get the quality of service that you deserve. Our waste removal experts have the skills and knowledge needed to deliver exceptional results, no matter when you might need our help! From large properties to small flats in London, we'll clear your home without you having to worry, and you'll be more than impressed with what our friendly and helpful rubbish removal teams can do for you!
Save Money with Our Company
Not only do we offer some of the best and most professional rubbish removal services, but we're also able to offer them at cheap and affordable prices!
We work hard to keep our prices low and competitive
, making sure that you get the best value for money possible, and ensuring that you won't need to worry about the price tag. All of our services come with our money-back guarantee for your peace of mind, and our cheap rates are perfect for practically any budget. If you're trying to keep your spending to a minimum, or if you just want to get yourself a bargain then we're the team to call. Pick up the phone and dial
020 3744 5686
now for the top-quality services and rock-bottom prices that you need!

Our Perks and Benefits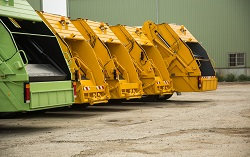 There are lots of ways in which our services can benefit you if you need help with waste removal, including:
• No hidden fees!
• Fantastic options including our same-day service!
• Environmentally-friendly services
• Free price quotes to save you money!
• Lots of available time slots for your schedule
• Fast and speedy services for when you're in a hurry

Call Now for the Best Rubbish Clearance Services in London!
London Rubbish has everything that you need for a waste-free home.
Our teams will arrive at your property quickly and get to work straight away
, using safe and secure waste disposal methods that will leave your property looking better than you could have imagined! All of our services are 100% guaranteed, so you'll have nothing to worry about when you hire us! If you're looking for the best rubbish removal company in London then you don't need to look any further – pick up the phone today and call us on
020 3744 5686
to make your booking! We can't wait to help you in your home, so why not call us now to find out more information and to book your appointment today!