We Can Help You With Your House Clearance!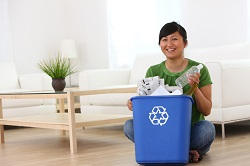 London Rubbish is the only company that you need for help with property clearance. Clearing your property is a big job, and whether you're preparing for a move, looking to clear a property you've just purchased, or if you just want to say goodbye to junk and clutter, we're the only firm that you need to call!
We have lots of experience, friendly staff and dozens of rubbish removal services
that can help you in your home, and we'll quickly and easily dispose of your waste, junk and clutter for a thoroughly clear property. You won't find a better team for the job, so why not contact us today to find out more! Dial
020 3744 5686
now and make your booking!

Affordable Prices, Professional Services
We're one of the most popular companies for home clearance services in London, and it's not just because of our friendly teams and experience, but also because of the great value for money that we can offer our customers. We work hard to provide cheap and competitive rates that are suitable for practically every pocket, so whether you're looking for a bargain, or if you're trying to stick to a budget, you'll find exactly what you need and more with the help of our experts! All of our services are guaranteed for your peace of mind, and we can even give you a free-price estimation without you needing to commit! Save money with our company today!

Saving You Time and Effort
Clearing your property in London is a big job, and if you have a busy schedule or if you just don't have the time then we can help you to get the property of your dreams! Our experts will make quick work of your house clearance, making sure that all junk, debris and clutter is gone without you needing to lift a finger. From your attic to your garage,
we'll clear your entire property in a safe and speedy manner.
Our knowledge means we know the best tips and tricks for quick disposal, and hiring us means that you can get the specialists that you need for a clearer property. Make a booking now by calling us on
020 3744 5686
!
The Benefits of Hiring Us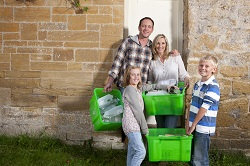 There are many ways in which we can help you with your property clearance, including:

• Money-back guarantee
• Flexible service hours to suit you
• Quick house clearance services to save you time
• Same-day service available
• Environmentally-friendly and ethical clearance help
• No obligation required!
Hiring our team is a decision that you won't regret, and with so many bonuses and perks available for all of our customers, and regular discounts and exclusive deals, you're guaranteed to be more than impressed with what we can do for you!

Contact Us for Professional Domestic Clearance Services!
At London Rubbish we're just waiting to take your call, and if you want the best house clearance help in London then we're the company for you. You can get a great deal with our experts, and find the rubbish removal services that you need without having to put the work in yourself.
We'll save you time, effort and money
, and with our friendly specialists you won't need to worry about a thing! Find out more information and make your booking by calling us today on
020 3744 5686
! Get a clearer home the easy way with the help of our experts and never worry about the clutter in your property ever again!